Sugon 202 2-in-1 Soldering Iron Hot Air Gun Rework Station
Direct wind and cyclone dual-mode air gun, equipped with 2 tornado nozzles and 2 direct wind nozzle, with low noise and large air volume
SUGON 202 2 in 1 Intelligent Adjustable Temperature Soldering Station with LED Display & 4 Nozzles
1. Two in one hot air guns / welding stations to realize one machine and two functions
2. Digital display, easy to read and fast to use.
3. Press the key to adjust the temperature and air volume accurately.
4. It has the functions of temperature calibration, temperature conversion and buzzer.
5. The air flow of the hot air gun is adjustable, the air volume is strong and the air outlet is 
soft, and the temperature adjustment is convenient. It can be used for a variety of purposes.
6. The hot air gun has the function of automatic sleep, which is simple and convenient to operate. 
When the handle of the hot air gun is placed on the handle frame, it will immediately enter sleep, 
and the parameters can be set in the sleep state.
7. Select the temperature and air volume most suitable for you with three memory buttons for hot 
air gun / soldering iron. It is then stored in the memory system by pressing the store button.
8. The handle of the hot air gun adopts a brushless fan with minimal noise.
Features:
Direct wind and cyclone dual-mode air gun, equipped with 2 tornado nozzles and 2 direct wind nozzle, with low noise and large air volume
The soldering iron has an induction dormancy function, and the soldering iron handle will automatically start to stop heating and enter dormancy when placed on the soldering iron stand
High-quality integrated large-screen display
Air gun and soldering iron each have three one-key quick temperature adjustment functions (that is, temperature memory)
Fahrenheit and Celsius display modes can be switched
202 Hot-Gun & rework-station
Specification:
Model: SUGON-202
Maximum power: 760W
Power supply voltage: AC 220V/110V
Heat gun output power: 700W
Heat gun temperature Range: 100°C-500°C/ 212°F-932°F
Heat gun temperature stability:±2℃
Heat gun air flow: 100L/min (Max)
Soldering iron output power: 60W
Soldering iron temperature range: 200°C-500°C/ 392°F-932°F
Soldering iron temperature stability: ±1°C
Soldering Iron: ESD design
Soldering iron heater material: Ceramics
9. The sleep time of welding table is adjustable from 0 to 30 minutes.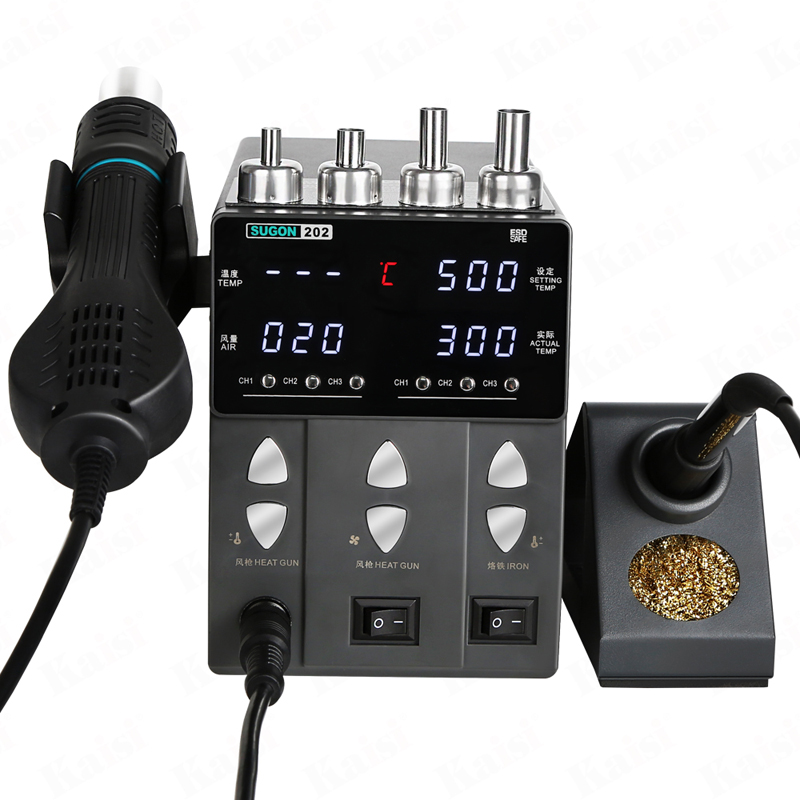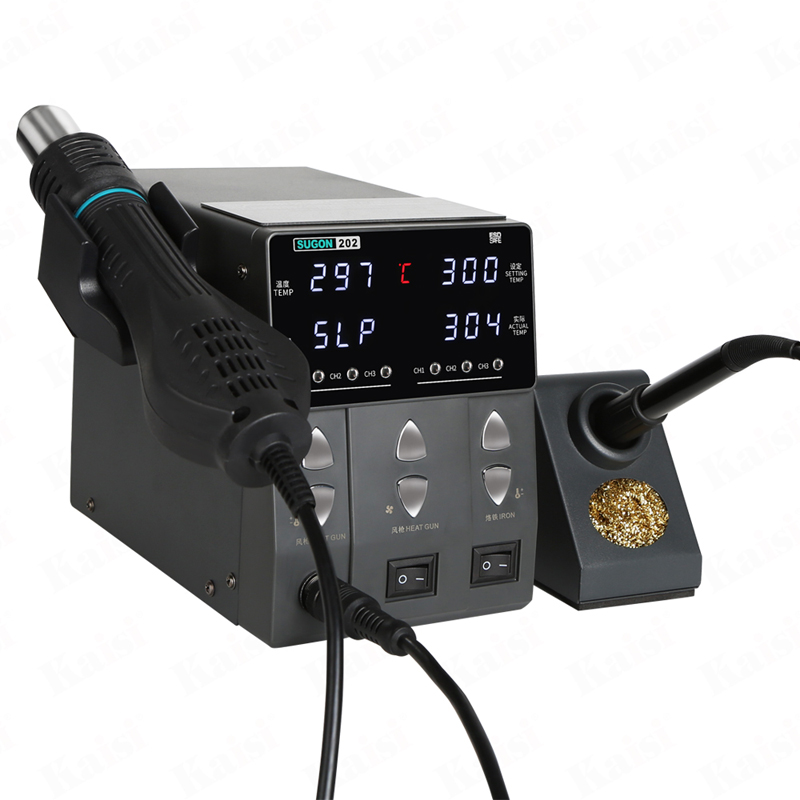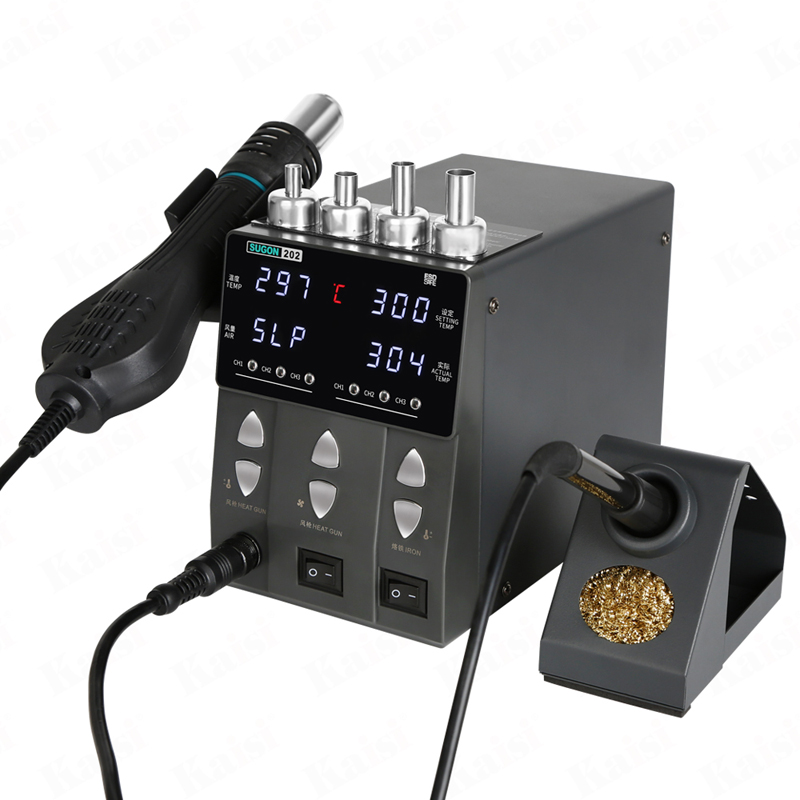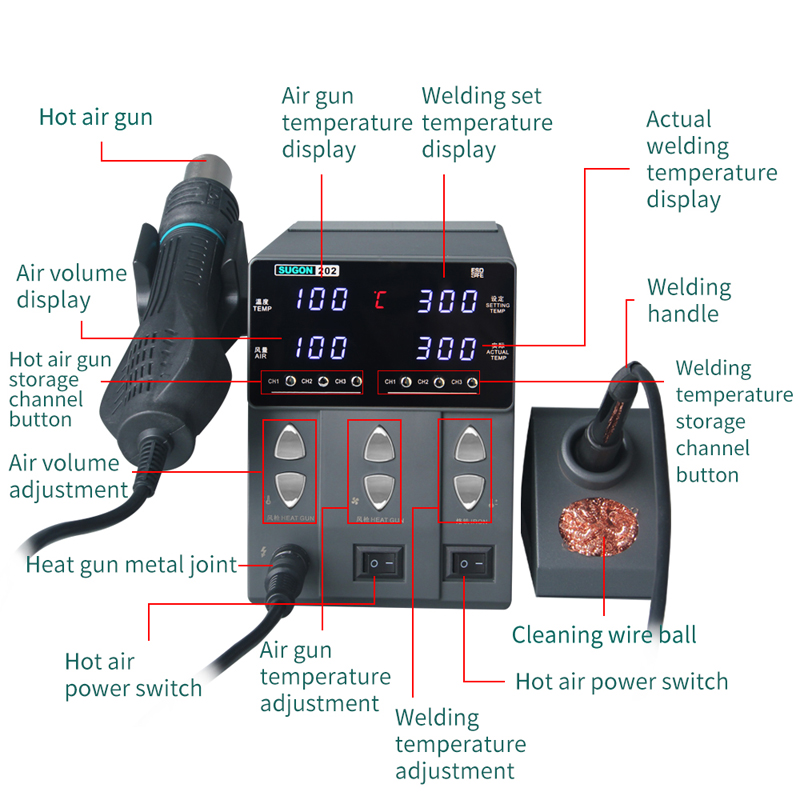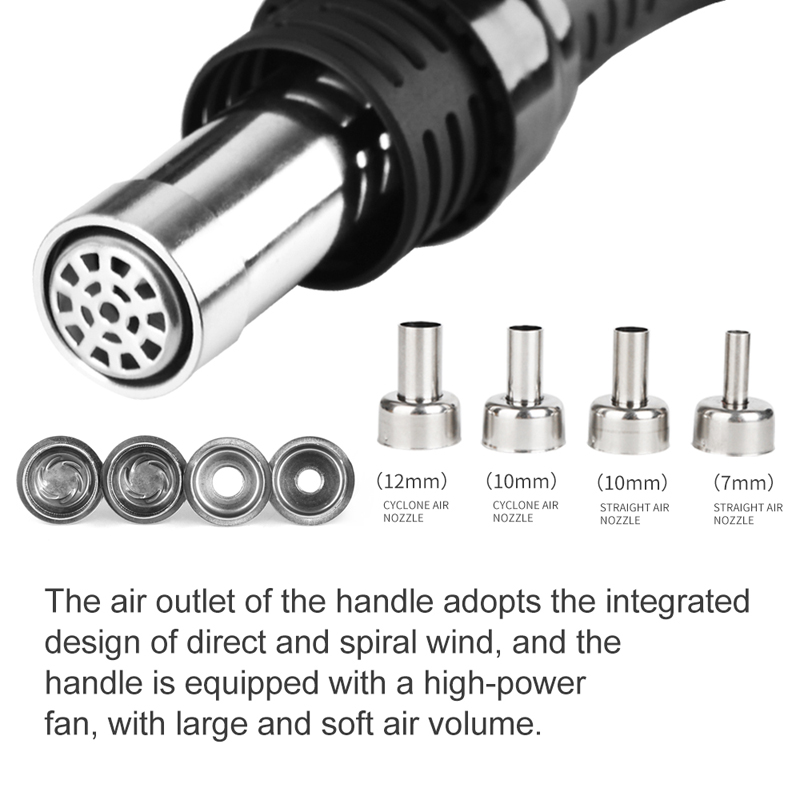 202 Hot-Gun & rework-station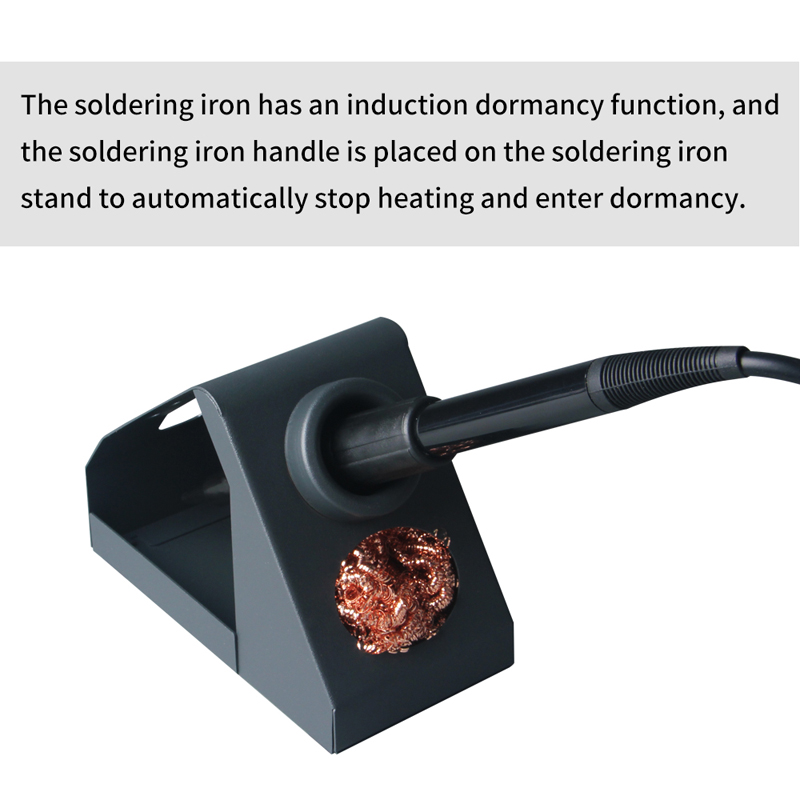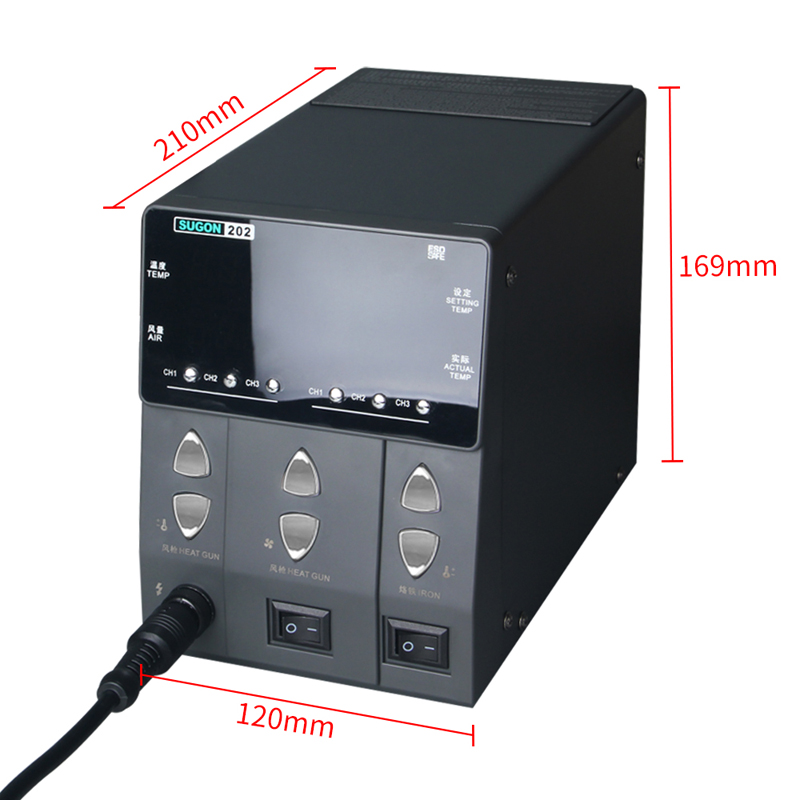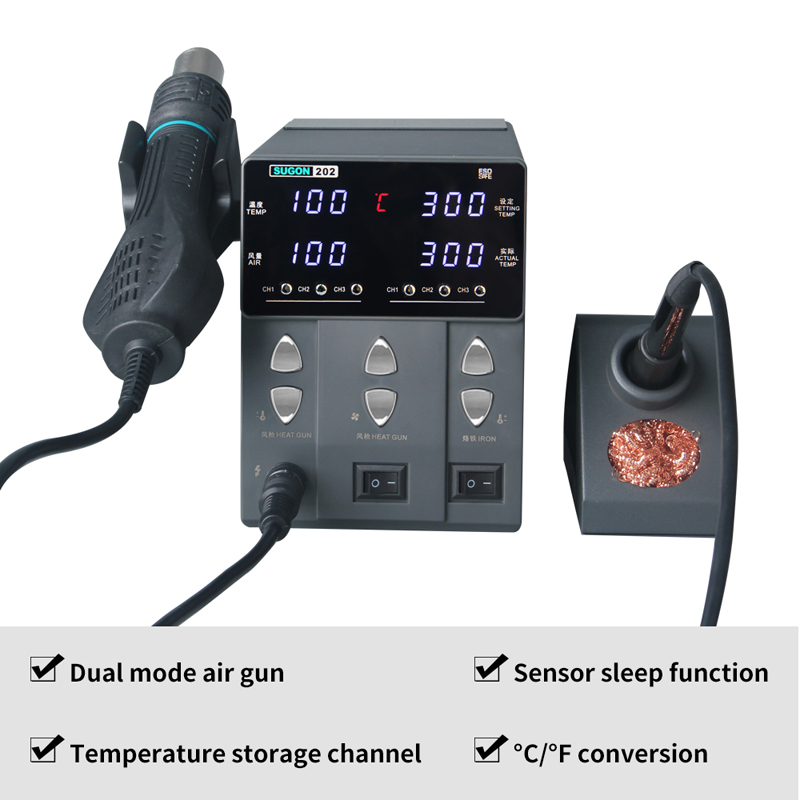 Sugon 202 2-in-1 Soldering Iron Hot Air Gun Rework Station