Mijing K23 Pro Universal PCB Holder
Mijing K23 Pro Universal PCB Holder Multi-Function Fixture Dual-Axis Three-Position For Phone Motherboard BGA Chip Repair Tool
Description of K23Pro Universal PCB Holder:
1. Applicable to all kinds of mobile mainboard maintenance
2. High temperature resistant synthetic stone, anti-corrosion, anti-static
3. The high-density material is integrally formed to solve the deformation and has a long service life
4. Precise slot and precise sliding button, easier to operate and easier to use
5. Add a variety of chip positioning slots and component storage slots
6. The thickened double-layer bottom plate, stable and good handle
MIJING K23Pro Universal PCB Holder made from durable high temperature resistant Aluminum Alloy materials. Very useful for repair Apple logic boards and other compatible motherboards. Three adjustable distances and weighted enough to prevent from moving while repairing. Fixture also support CPU IC types for removal of black glue, the clamp is designed to bear the force of IC beam, which can hold up the empty parts of IC well and aovid the IC breaking when removing black glue. This is a Professional tool ideal for Repair Centres and Micro BGA Mobile Phone Technicians. Same logic board holder we use in our repair center daily basis.
K23 Pro Universal PCB Fixture is a powerful tool designed for electronic circuit board assembly and repair. It boasts dual axises and three card positions, which allows for dual motherboard fixation at the same time. The fixture also supports full size chip fixation, making it ideal for use in various applications, including surface mount technology (SMT) and through-hole technology (THT).
One of the most notable features of the K23 Pro Universal PCB Fixture is its high temperature resistant synthetic stone plywood, which provides reliable and stable clamping of the circuit board during soldering or other assembly operations. This material can withstand high temperatures without deforming, ensuring that the circuit board remains securely clamped throughout the assembly process.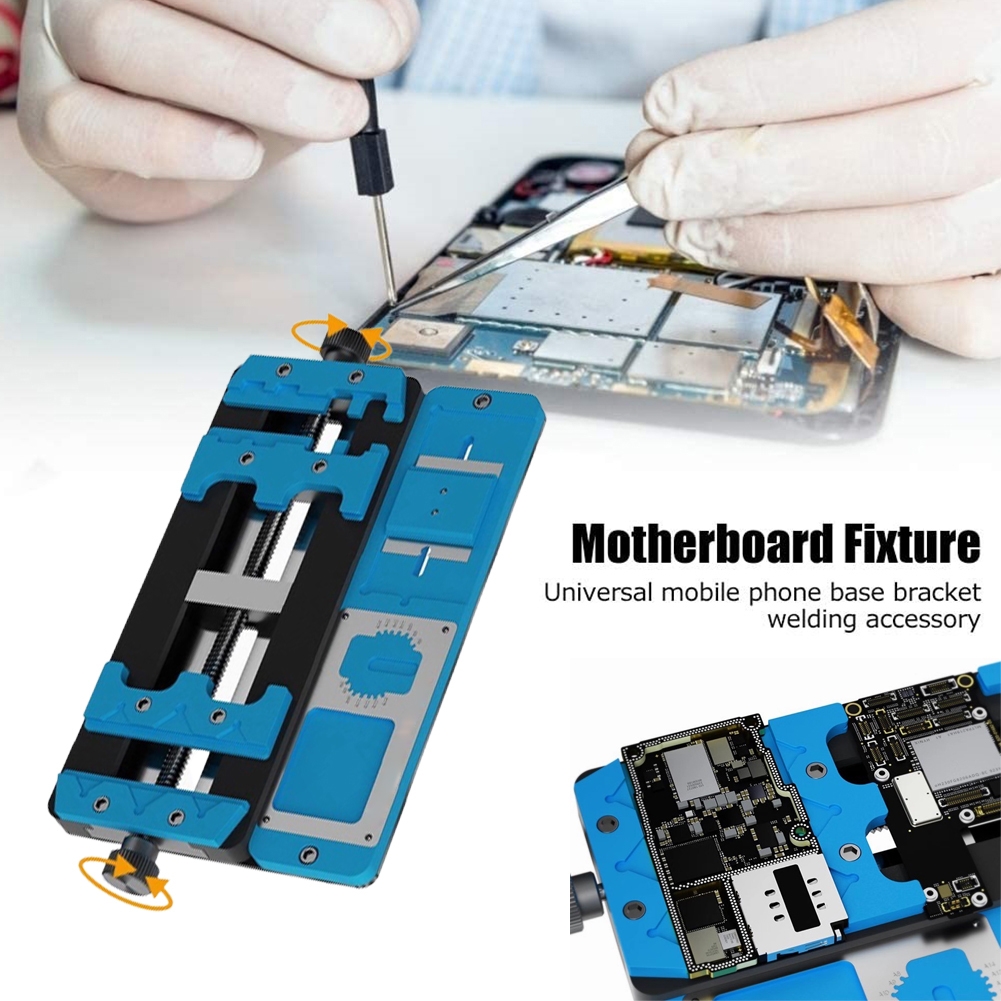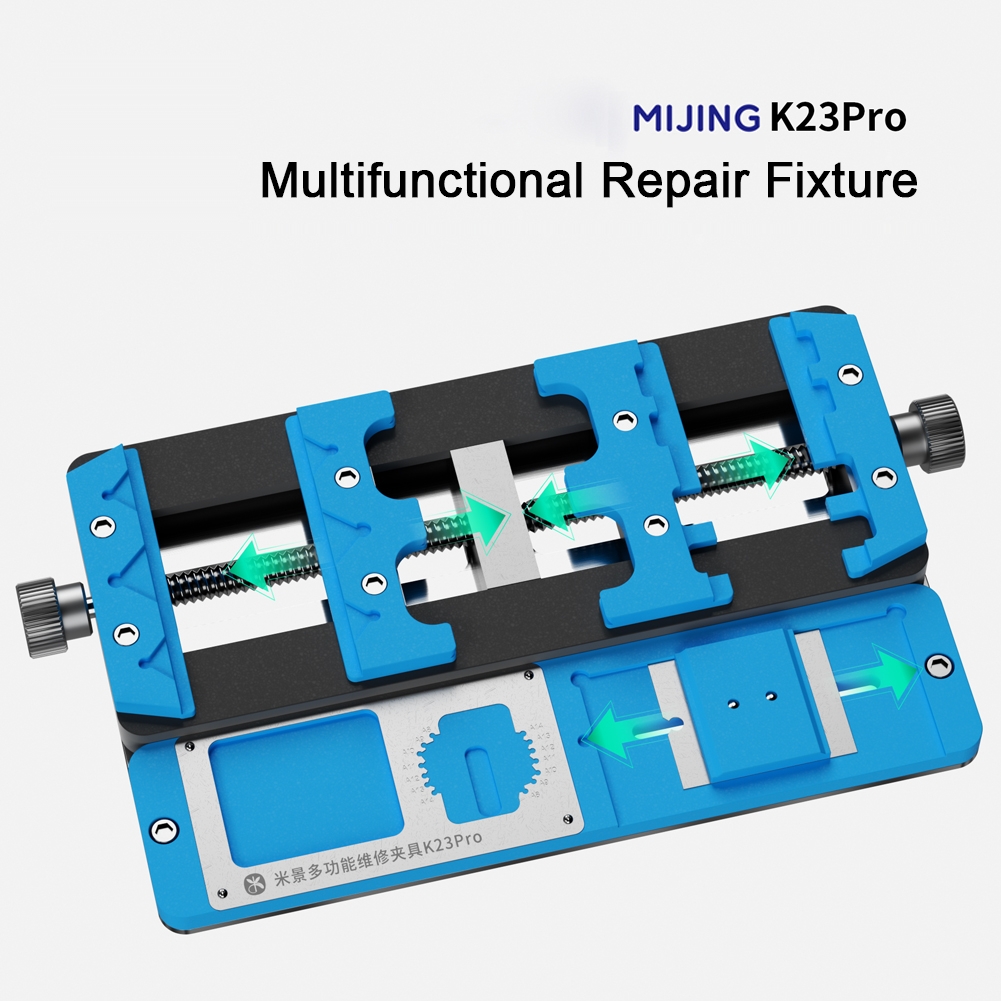 Material : Aluminum Alloy
Manufacturer : MIJING
Model : K23 PRO
Width : 95mm
Length : 150mm
Thickness : 17mm
Mijing K23 Pro Universal PCB Holder