Kaisi HD4K 4000W Pixels Microscope HD Camera
Kaisi HD4K 4000W 4K Ultra HD Industrial Level Trinocular Microscope Camera
Kaisi HD4K 4000W 4K Ultra HD Industrial Level Trinocular Microscope Camera

Kaisi HD4K 4000W Pixels microscope camera with many advanced features, yet very user friendly to use. The H4KWSD08DPX produces high-resolution images with vibrant natural colors suited also for critical applications like Pathology and likewise
With the Kaisi HD4K 4000W 4K users can enjoy fast, comfortable, and user-friendly on-screen operation – improving sample evaluation, measurement, facilitating effective collaborations, and documentation in high resolution. For more advanced applications the user has the option to connect the camera to a PC via USB 3.0, GE, or WiFi and use DeltaPix InSight in order to make further analysis. Moreover, this camera provides a completely new platform for educational applications because it can stream the video to android smartphones making it super easy to share images and videos with the students.
1. The microscope is connected to the host computer through C/CS interface, and tightened to prevent falling;
2. HDMI connection to monitor. Display should support 3840*2160/1920*1080 resolution;
3. Use USB interface to connect computer for UVC camera;
4. Connect the power adapter to the host through the DC port.
5. The TF card can be used with related functions: taking photos, video recording, playback, etc. If necessary, please insert it;
6.Switch on the power adapter, and the host indicator shows green for 10 seconds.
Specification:
Product name: Industrial grade HD camera
Product number: HD4K
Product Size: 45.5*42*42mm
Product Weight: 110G
Product gross weight: About 550G
Imaging sensor: 1/2-inch IMX334 SONY chip
Pixel size: 2UM*2UM
Image pixel: 4000W pixel
Image resolution: 3840*2160 1920*1080
HDMI output: 1080P@60FPS frame; 4K@30FPS frame
Power: DC-12V/1A
Output port: HDMI
Definition: Auto Exposure/Color
Camera function: Mirror image/Vertical image. Screen Freeze. Photograph, Video.
Video output: 3840*2160@30FPS 1920*1080@60FPS
Gridlines: Horizontal lines. Vertical line. Centre scale line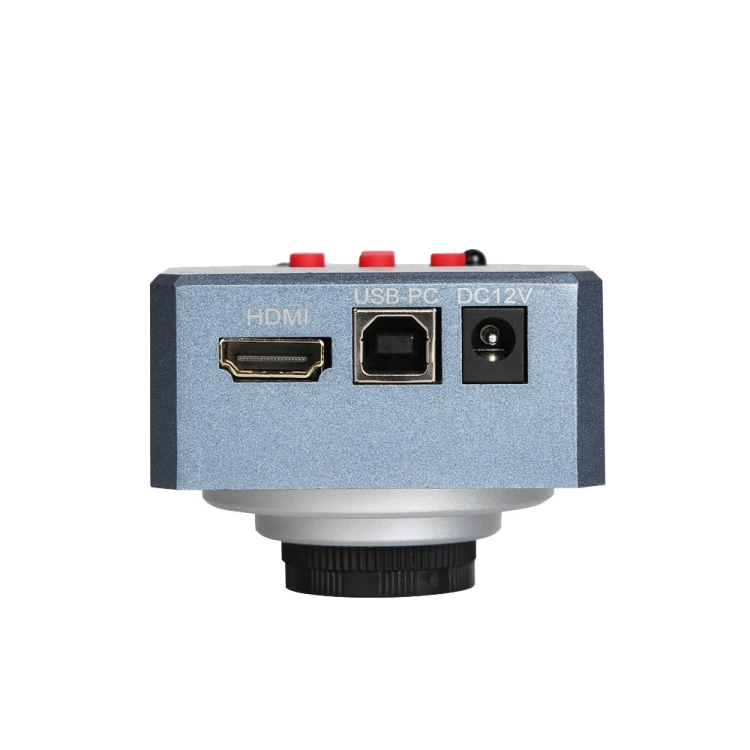 Package includes 4K Microscope HD Camera:
1 x Camera
1 x Power adapter
1 x HDMI cable
1 x Remote control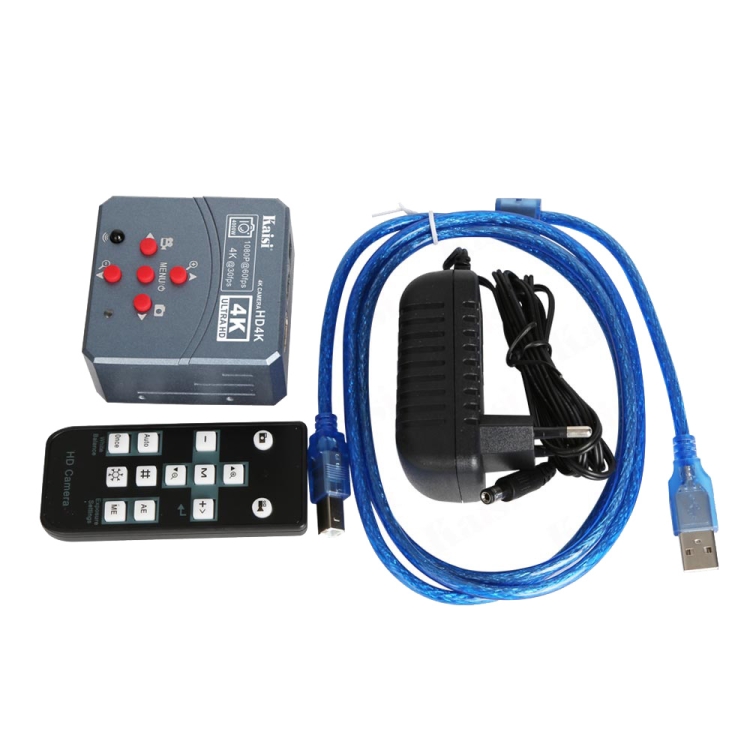 Kaisi HD4K 4000W Pixels Microscope HD Camera